More than just a seed company.
Based in Oregon's Willamette Valley, we've been servicing the seed industry for over 60 years. Our sales staff, shippers, coaters, and packagers combine their years of expertise and individual talent to forge effective relationships with our customers.
The results are simple: Seed gets produced and shipped efficiently and effectively. New ideas are continuously brought to life. And your business is more successful because you have a partner-supplier who is passionate to satisfy.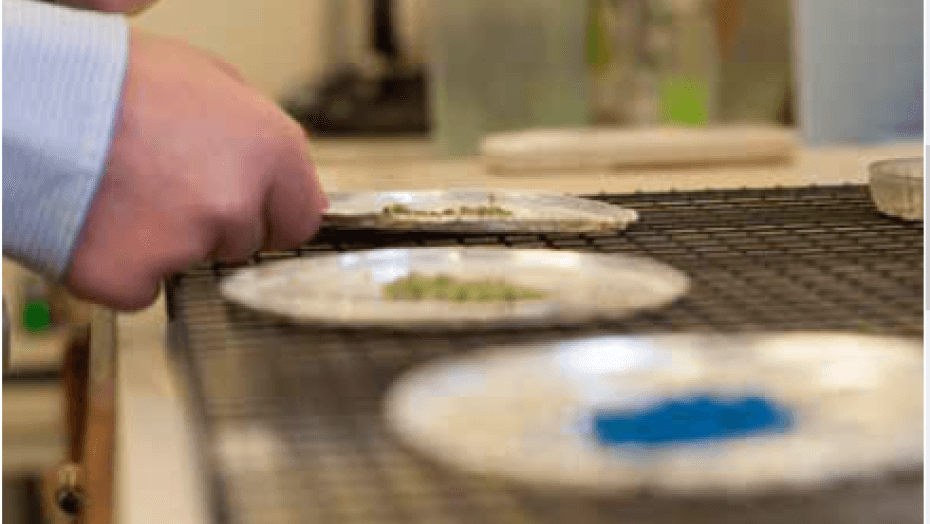 Passion to Satisfy
All of us at Smith Seed Services understands that providing quality products in a timely manner is going to take some hard work. Our old-fashioned work ethic, employee innovation and modern equipment combine to provide outstanding service to our customers. We work, and work hard, for our customers.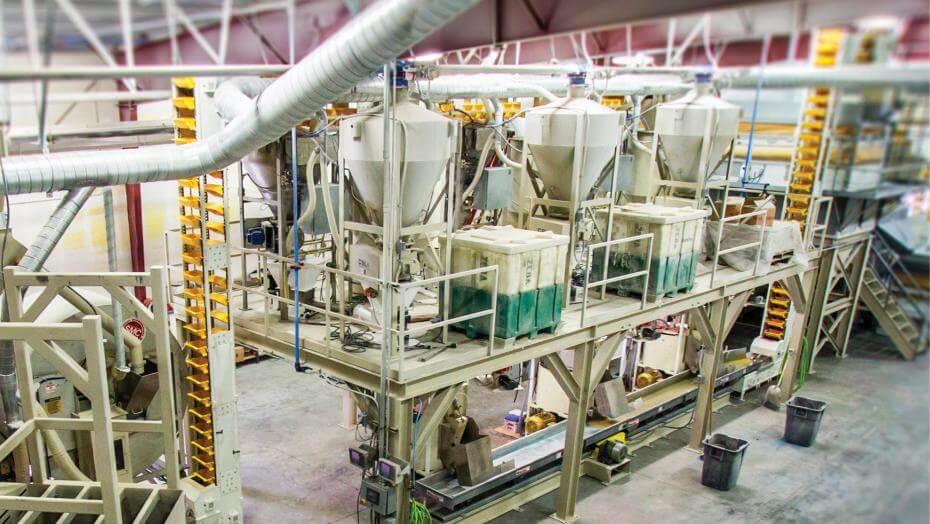 Innovation
From our state-of-the-art packaging, blending, and coating equipment to our research and breeding program, we are developing products and services that meet our customers and the industry's needs. Just stick around and you will see steady progressive improvements. We are simply not content with status quo.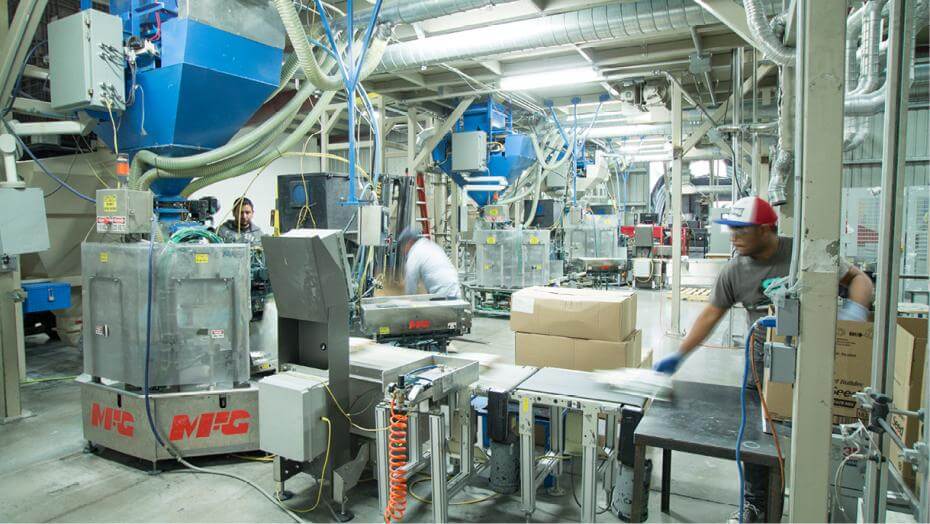 We Can Do It!
We produce seed. We package seed. We coat seed. We breed seed. We haul and store seed. We build lifetime relationships around honesty, reliability and a focus to help our customers grow their business. One company with lots of answers. That's Smith Seed Services.
Our History
1956
George Smith started a seed warehouse in the years after World War II. In 1956, he decided to diversify by converting an empty dairy barn into a seed cleaning plant. Soon he was cleaning not only his own seed, but the seeds of neighbors. As demand grew, fueled by word-of-mouth all over the Willamette Valley, Mr. Smith was pushed to expand with bigger bins, more cleaners and more office space.
Along the way, Mr. Smith changed from the business model of farmers automatically selling their seed to whoever cleaned it, despite the fact that many commercial cleaners had nonconsistent pricing policies. To accommodate his clients, Mr. Smith became a buyer for Northrup King & Co. and eventually to other dealers as well to ensure a permanent, steady and fair market.
Of course the cleaned seed was put into bags. Once Mr. Smith had a supplier for his own needs, he also sold bags to other farmers. Bagged seed needed to be transported, and once Mr. Smith started loading cars, he needed trucks. And truck drivers. And men to load the trucks. As the business continued to grow, he bought more trucks: trucks for loading railroad cars, trucks for hauling containers, trucks for hauling seeds. The last major venture by Mr. Smith was the building of a custom storage facility, beginning to fill the industry demand of small pack products.
1976
When he sold Smith Seed Services to Jason Schrock and Paul Zehr in 1976, it was with the expectation that these two men would continue to grow the business with integrity, excellence and innovation.
Under the leadership of Schrock and Zehr, new employees were hired, additional buildings were built, relationships were formed with farmers and companies around the world and new technologies adopted and honed.
1984
Smith Seed begins to offer their services and seed sales outside of the Willamette Valley. While still servicing Oregon growers and seed distributors, this was a significant step in becoming the worldwide distributor we are today.
1988
The first generation of the Titans, simply called "Titan Tall Fescue" was planted for commercial sale. The Titan tall fescue line continues today as one of the most popular tall fescues.
1994
Big Daddy annual ryegrass is introduced, the first of what would be numerous future ryegrass offerings, including Big Boss, Attain, Verdure, Ed, and FrostProof.
2004
The first year of Persist Orchardgrass production is harvested and sold. Persist would eventually become one of best known and top selling proprietary orchardgrasses.
2008
One of our most notable accomplishments is the installation of our seed coating plant. While most companies were languishing from the economic downturn of 2008-2009, we embarked on an ambitious project building a multi-million dollar seed coating facility.
2013
Smith Seed licensed Renovation white clover. This is the beginning of a growing proprietary legume program which will eventually include numerous other legumes, including GA-9908 red clover.
2014
Responding to a growing interest in improved cover crops, Smith Seed begins marketing Lynx winter pea, Mino early radish, and begins pursuit of other improved cover crops. This would lead to numerous licensing agreements, allowing Smith Seed to produce and promote varieties including CCS 779 radish, AU Merit and WinterKing hairy vetch, Viper balansa clover.
2017
Raymond Zehr and Joel Schrock, sons of Paul Zehr and Jason Schrock, become owning partners in the business.
Dr. Don Floyd is brought on board to begin our own breeding program. Plans are laid out for the Research Farm.
2018
We established our first selection nurseries at the research farm of annual ryegrasses, perennial ryegrasses, tall fescues, and fine fescues.
Phase 1 of Smith Seed Lamar - Custom Coating facility comes online.
2020
Phase 2 of Smith Seed Lamar – Custom Small packaging built.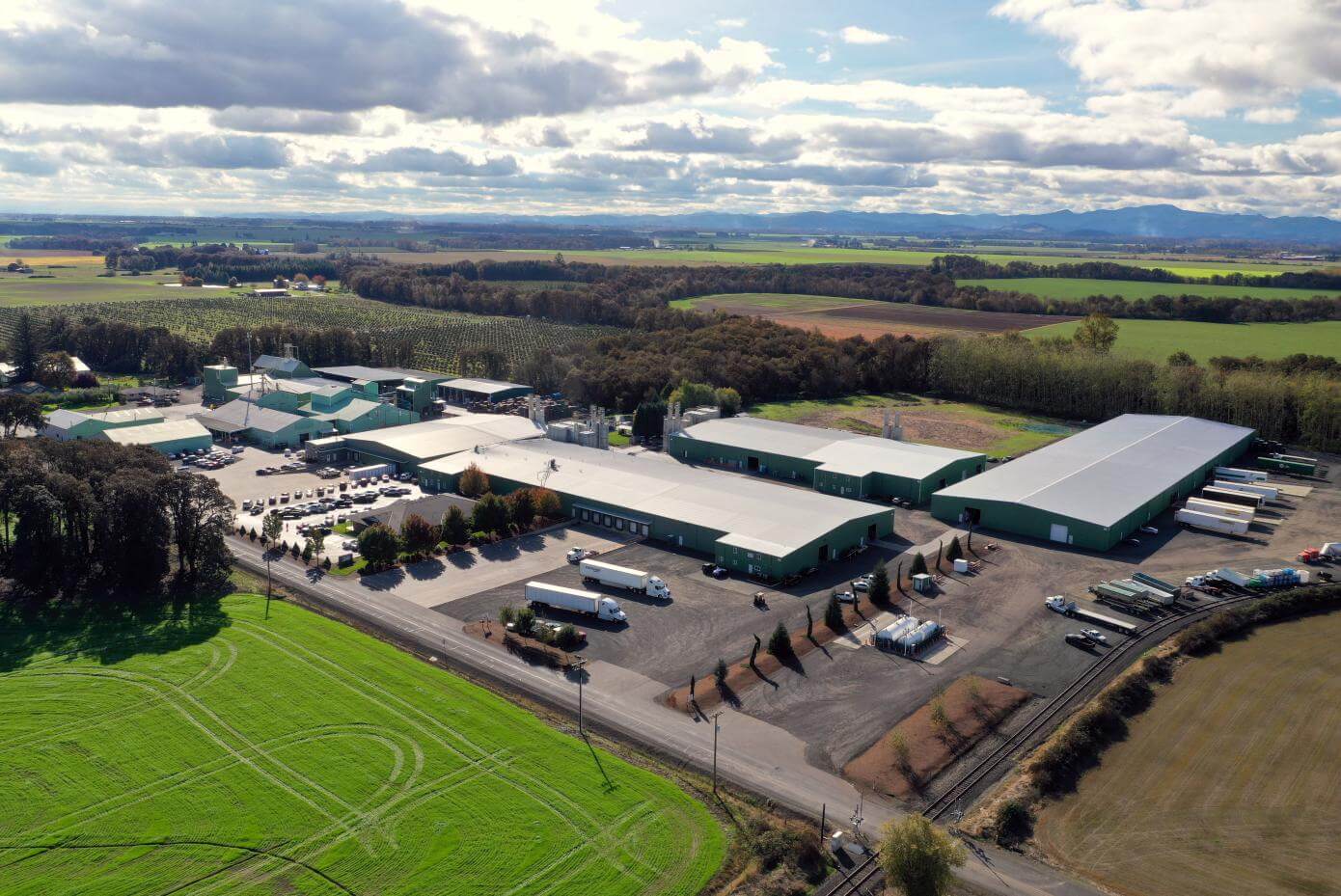 Halsey, Oregon
Smith Seed Services main offices, primary coating facilities, custom cleaning operations, local trucking fleet and research farm are all located in Halsey, Oregon. Halsey is located in Linn County, Oregon, the heart of the Willamette Valley, called the grass seed capital of the world.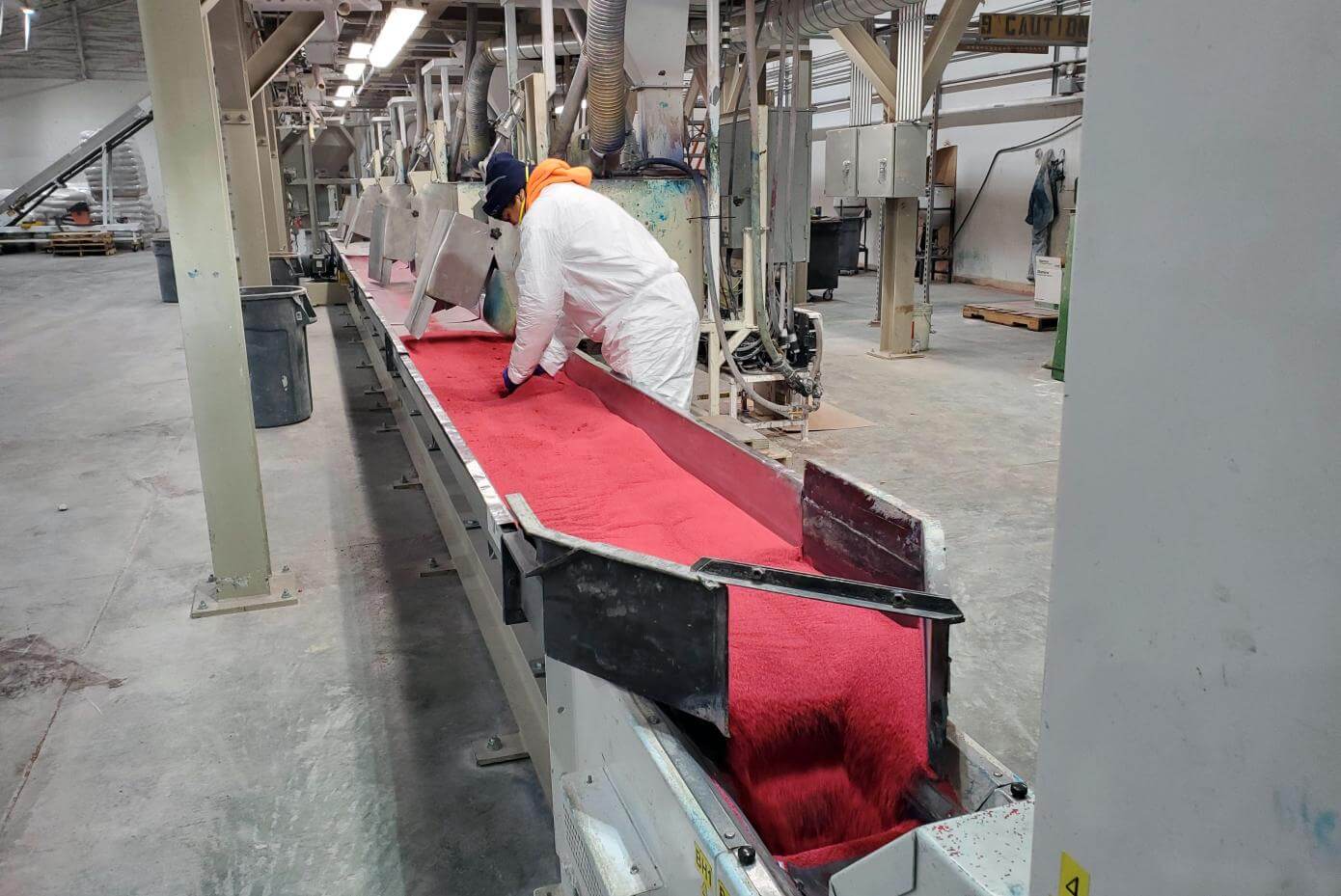 Lamar, Missouri
In 2018-20 we built a custom coating and packaging facility in southwest Missouri. This location provides high-speed, large volume coating and retail packaging services. Lamar is a friendly agriculture-based community.