T.L.C. Plus
Turf-Type Tall Fescue Blend
We combine all the benefits of T.L.C. with a small amount of Kentucky bluegrass to increase density and traffic resilience.
Find A Dealer
Key Features
Kentucky bluegrass is known for its ability to net lawns together – to "sod" plants in and create a bit of cushion or thatch. Many times this type of surface is preferred in athletic situations, like a soccer field. But growing Kentucky bluegrass by itself can be more demanding, especially as it relates to fertilization and water. That's why we developed T.L.C. Plus tall fescue/bluegrass mixture.
T.L.C. Plus is mostly composted of our T.L.C. fescues with Titan genetics PLUS a small percentage of Kentucky bluegrass. This formula will be able to access water and nutrients at a deep level and be able to take the pressures of sun, shade, and heat, while still looking great. The Kentucky bluegrass component adds additional rhizome activity to provide a quicker recovery. In selected regions, T.L.C. Plus includes a heat-tolerant Kentucky Bluegrasses, like Thermal Blue. T.L.C. Plus is ideal for athletic fields, sod production, and other application where extra wear tolerance is needed.
Enhance Your Seed
We provide an array of seed enhancements, including bio stimulants, macro and micronutrients, water absorbents, fungicides, and colorants. These are available for all seed types and uses.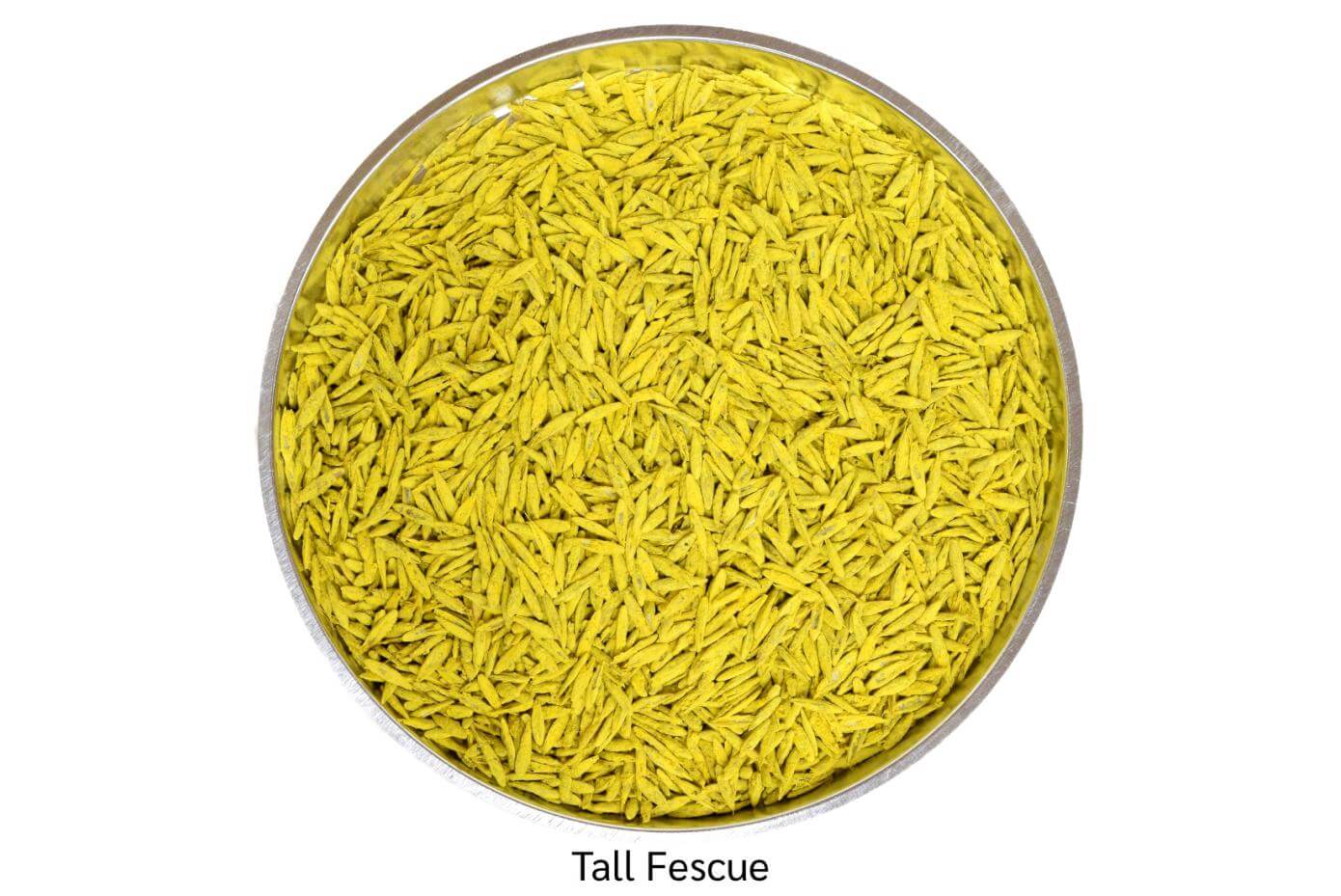 A Valuable Variety For Seed Dealers
Our Titan tall fescue varieties not only perform well for homeowners and lawn professionals worldwide, they also are very valuable to seed dealers. Contact us today to see if dealer options are available in your area.