Birdsfoot Trefoil
Lotus corniculatu
A great forage legume for a wide range of soils.
Find A Dealer
Species Summary
Birdsfoot trefoil is a moderately long-lived, deep-rooted perennial legume ideal for use as a pasture legume. With alfalfa-like forage quality and a wide-adaptation to soil types, this non-bloating legume is a great addition to many forage mixtures.
Wide Adaptation
Birdsfoot trefoil can tolerate both acid and alkali soil, as well as poorly-drained, infertile soil to well-drained sandy loam.
Fantastic Forage
Having very high forage quality and alfalfa-like forage quality, without bloat issues, birdsfoot trefoil can be planted as a single species or as part of a grass/legume mixture. On good ground, it will not be as productive as alfalfa for hay, but can outperform alfalfa on poorer soils. For pastures, it is best to be planted with grasses and other species and rotationally grazed.
Nitrogen producer
Birdsfoot trefoil is able to provide its own nitrogen needs through the process called nitrogen fixation. In order to achieve optimal nitrogen fixation ability, birdsfoot trefoil needs to be inoculated with Mesorhizobium loti. This is best achieved with Nitro-Coat®.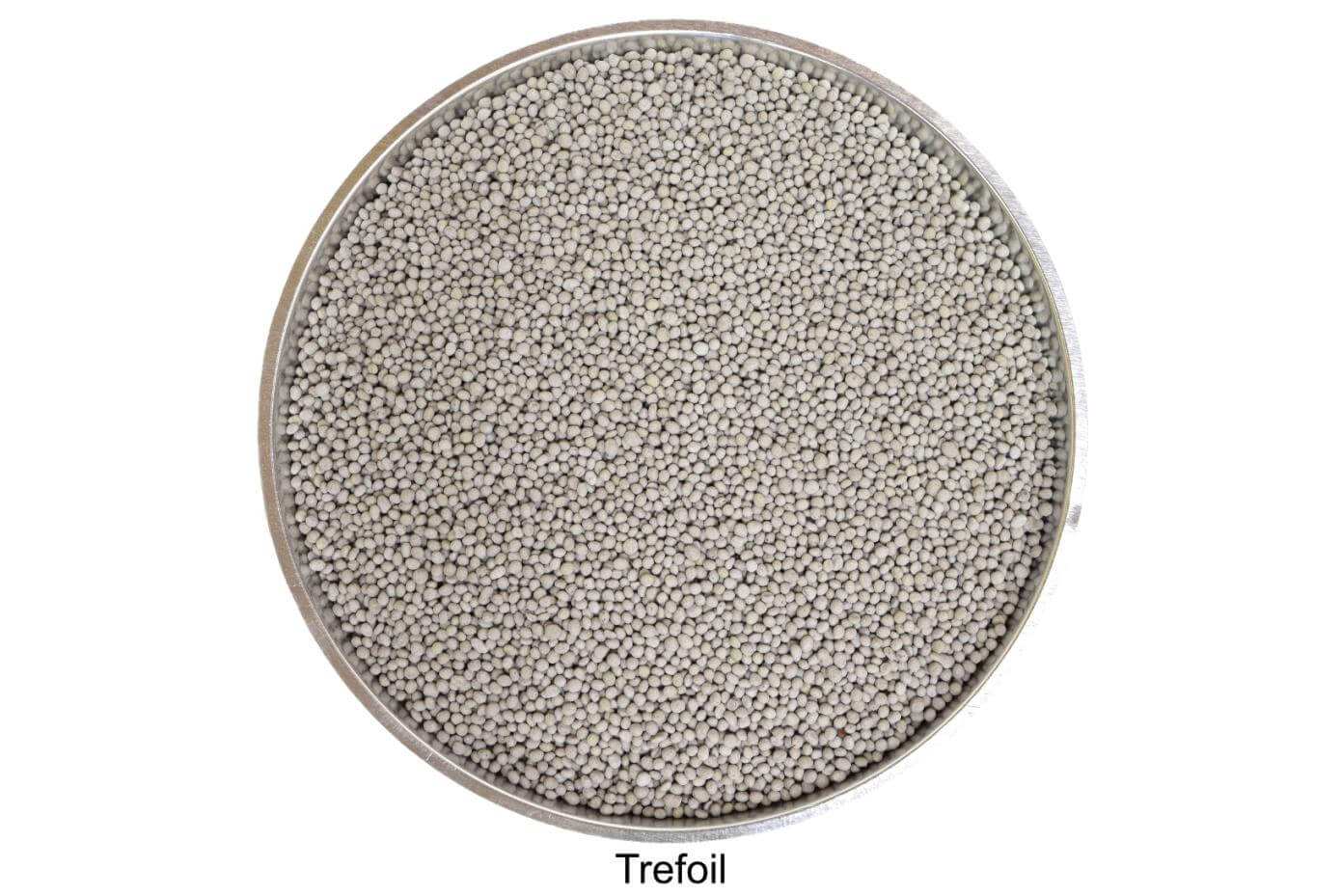 Planting Instructions
Seeding Rate
Pure Stand
5-8 lbs/ac
In Grass Mix
2-8 lbs/ac
Planting Map