PayDay
Tetraploid Perennial Ryegrass
PayDay's improved rust resistance, later maturity, sweet taste and high forage yields can build more beef, make more milk, and put more dollars in your wallet.
Find A Dealer
Features
Rust Resistance
Rust not only reduces forage yield and quality, it frankly tastes nasty! PayDay's improved rust resistance means longer-stand life, higher yields, and better gains for grazing animals, as well as those consuming harvested feed in forms of hay and silage.
Medium-late Maturity
PayDay has later maturity. This makes it more compatible to be used in combination with other species and increases forage quality.
Cold Tolerant
PayDay is notably more cold tolerant than a number of other perennial ryegrasses. This means it lasts longer with fewer replants.
Digestibility
PayDay has wide leaves and higher sugar content which makes it more palatable and digestible for grazing animals.
High Yielding/Persistent
PayDay's high forage yield and better persistence mean more grazing days, higher hay yields, and longer stands. Ideal for intensive rotational grazing.
Horse-Friendly
Payday is naturally endophyte-free, meaning it is safe for horses and all livestock. In fact, because Payday is fast-growing and resilient, it will be found as a component in many horse pasture and hay mixtures.
Enhance Your Seed
We provide an array of seed enhancements, including bio stimulants, macro and micronutrients, water absorbents, fungicides, and colorants. These are available for all seed types and uses.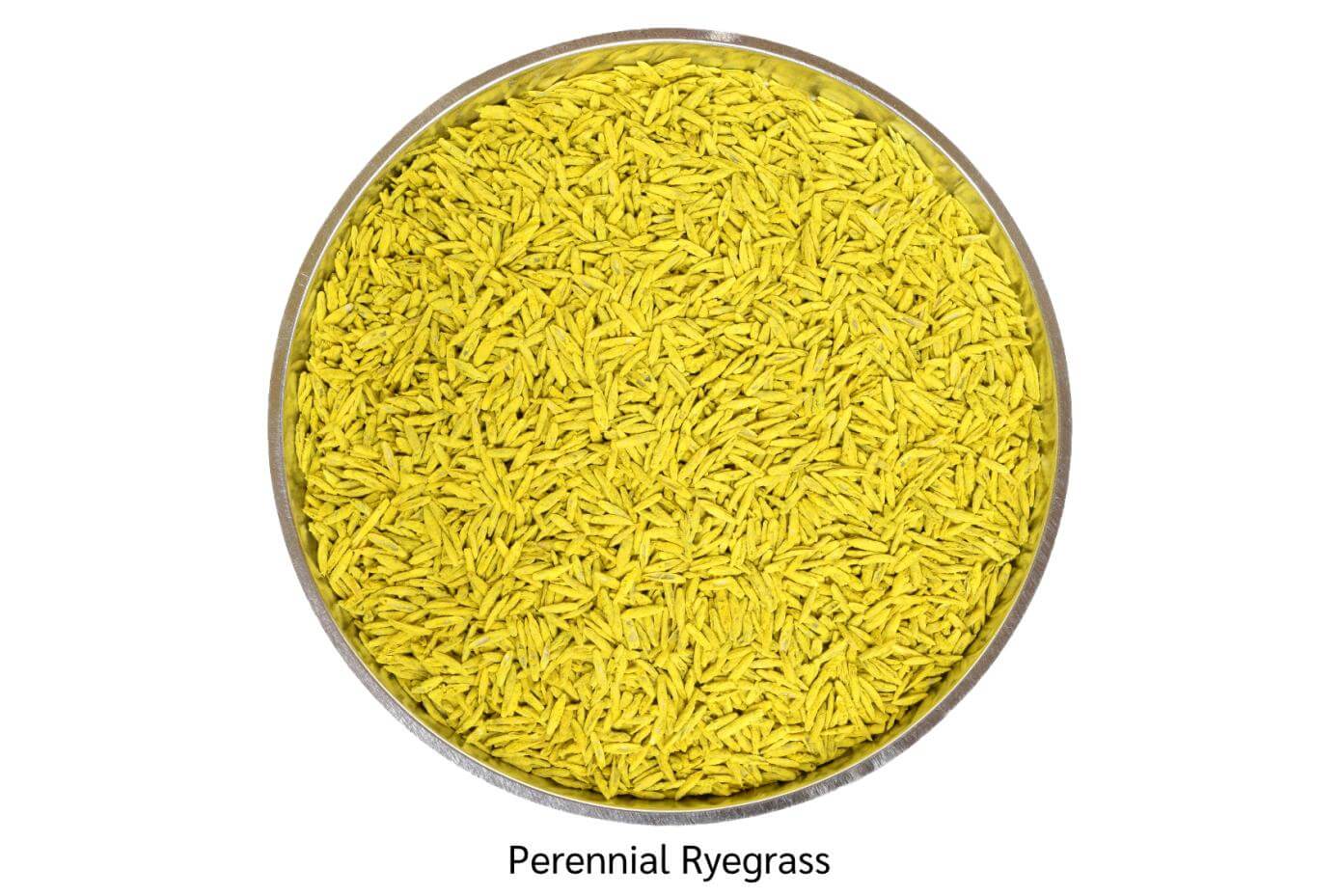 A Valuable Variety For Seed Dealers
Our tetraploid perennial ryegrass varieties not only perform well for farmers, they also are very valuable to seed dealers. Contact us today to see if dealer options are available in your area.