Diamond Brand™
Diamond Grass Seed Packaging is a fresh, exciting way to provide customized grass seed branding.
Start Your Brand
Five flexible sizes, six vibrant colors.
Eye-catching, color coded Diamond grass seed bags come in five adjustable sizes and six color schemes.
Small poly bag: for 2-3 lbs
Medium poly bag: for 5-7 lbs
Large poly bag: for 17-20 lbs
Standard 25 lb polywoven
Standard 50 lb polywoven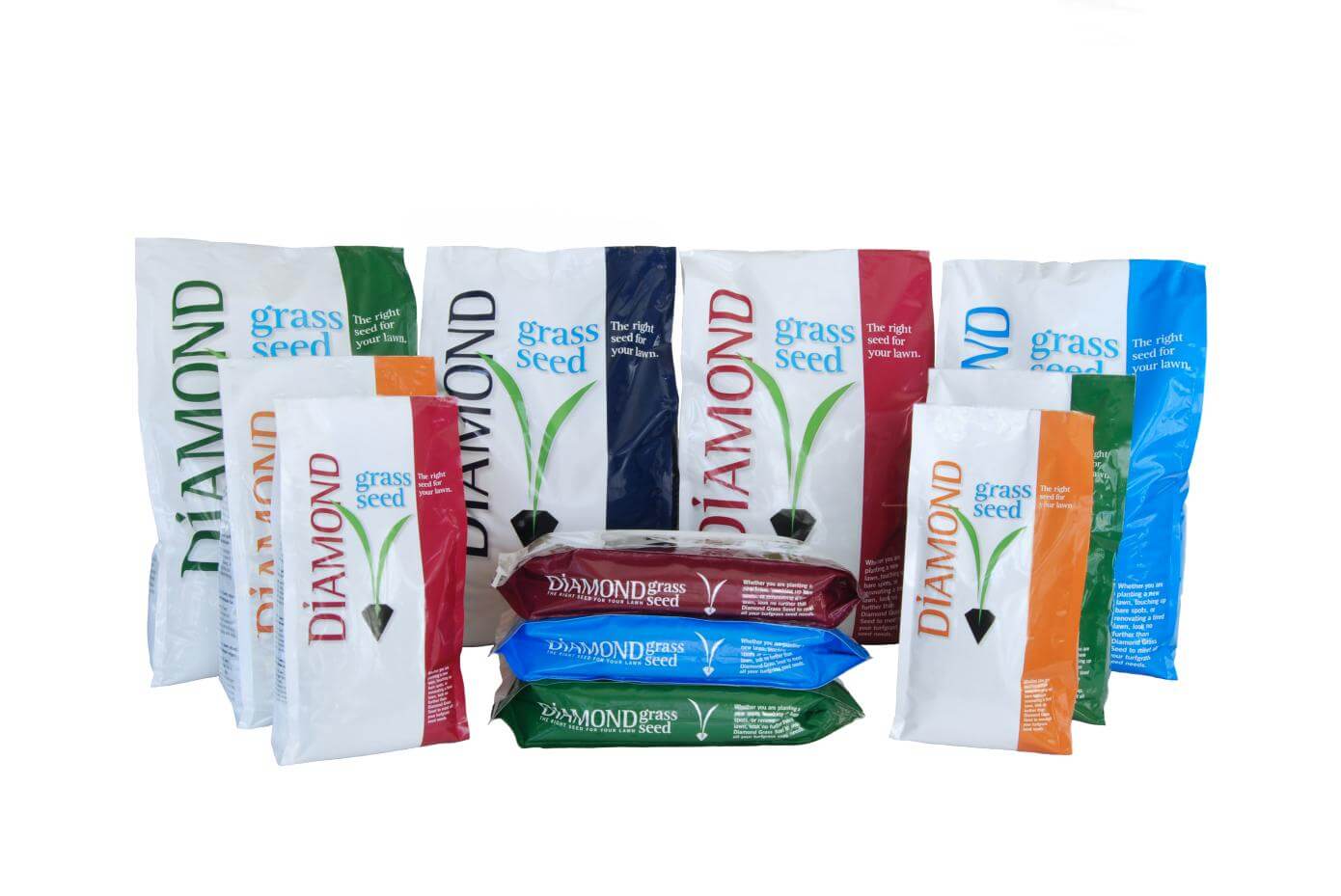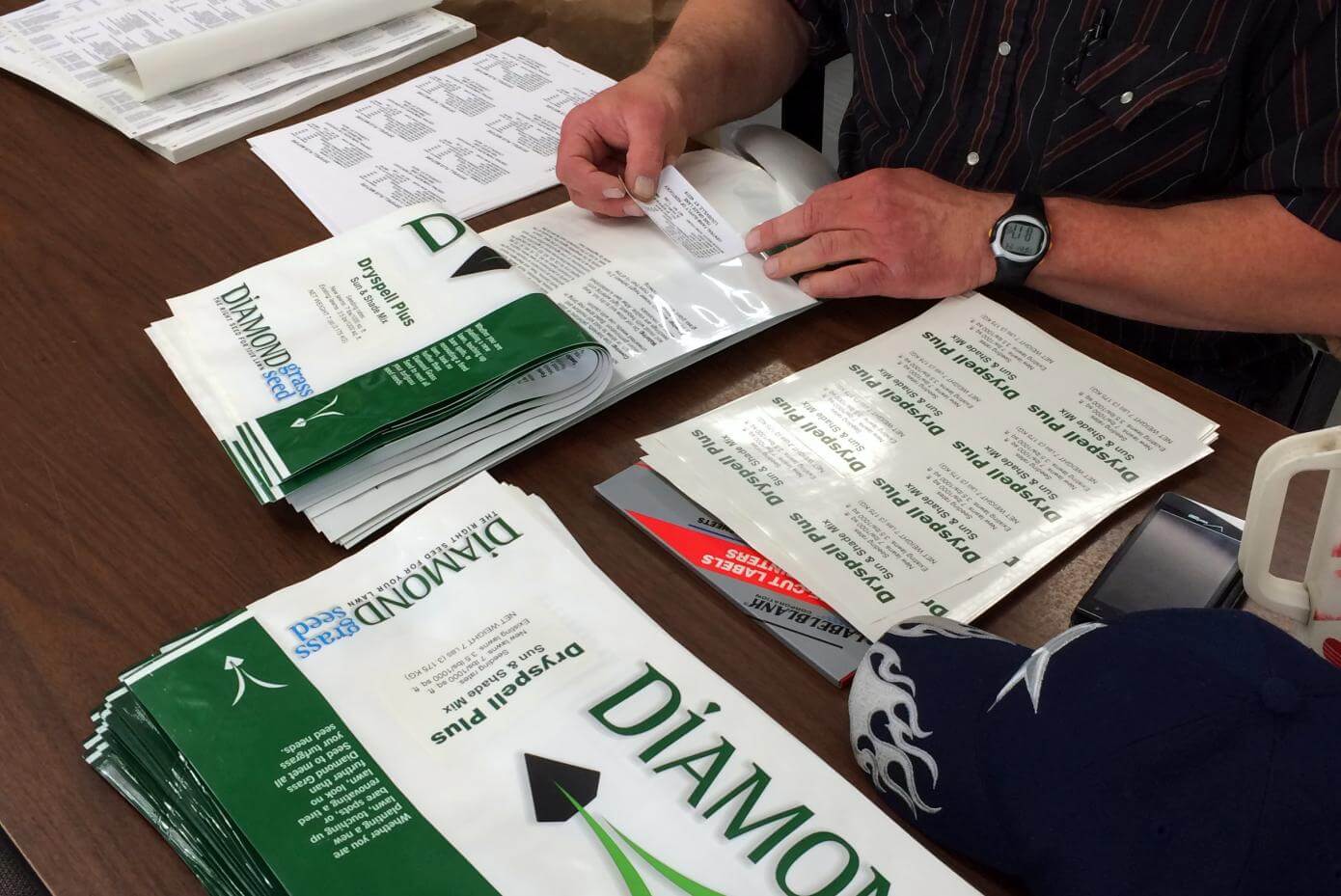 Labeled the way you want it.
Each poly bag is customized by a glossy laser-printed label specifically designed to match the Diamond bags. Labels can be printed in either color or black print. Use customized labels to specify:
dealer name and logo
planting instructions
mixture name
bag size
Turnkey or Do-It-Yourself Options
Turnkey
With our turnkey solution packaging, you simply bring us your needs; we do the rest, providing geographic-specific formulations, packaging, and custom labeling. Each formulation will be packaged in our attractive Diamond bags and labeled according to the names you choose.
Do-It-Yourself
We also offer a do-it-yourself options where we supply each of the need components, and you package seed at your facility as you need it. We provide all the components, including:
Diamond grass seed bags
Customizable label paper
Balers and pallet skirts
Premium grass seed